A restoration project on the sea, Eataly Trieste
13 Settembre 2023
#Eataly was a great challenge for our team.
A #restoration project based on the design by Marco Casamonti & Partners / Archea Associati, that literally excavates a new building – ethereal, translucent and completely independent – inside the former wine warehouse of #Trieste.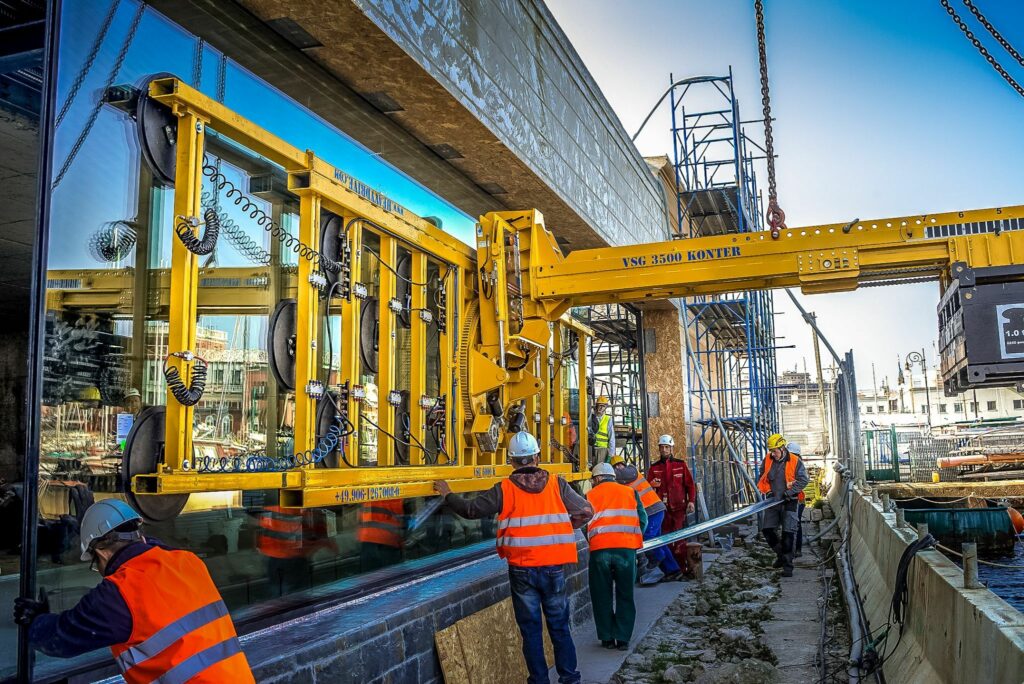 One of the most challenging aspects was the design and installation of the 9.3 x 3.2 meters, 4 tonnes #façade for the indoor restaurant that faces directly onto the #sea.
The façade is 800 millimeters offset into the building and the surrounding gap is only 10 millimeters. Since the façade is directly next to the sea and there is no possibility to store the panes in the #port, it had to be transported over a distance of 40 meters.
The #Bora, unpredictable gusts of wind with a high average speed, made the installation conditions very difficult, but thanks to the cooperation with Heavydrive GmbH – Ihr Transport- und Hebespezialist, the façade was installed successfully.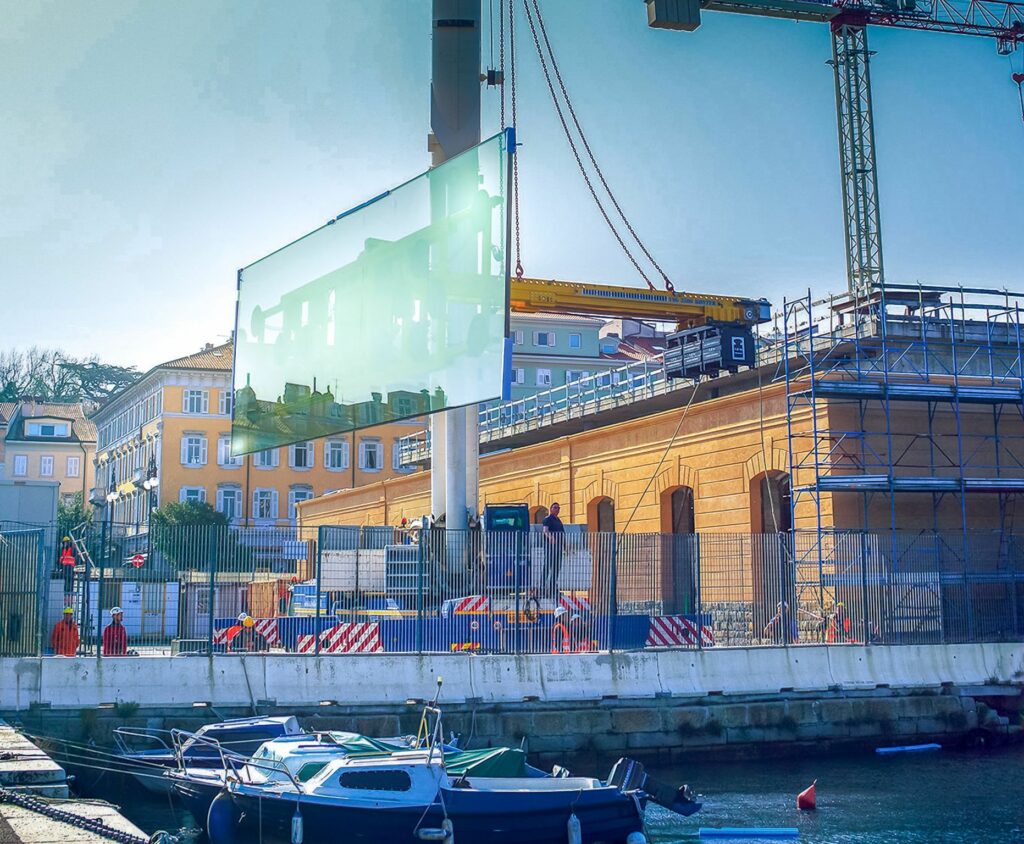 Joint venture: Ennio Riccesi Holding S.r.l.
📸: Günter Übelacker; Pietro Savorelli.