Continuous improvement of business processes thanks to digital technology
For accurate and dynamic value chain control

We actively collaborate with LEF, the largest and most integrated model digital company in the world, to achieve operational excellence and successfully achieve the digital transformation of processes.
Innovation board
Simeon Group has set up an innovation board with the aim of supporting the strategic level of the company in the identification of strategic trends and opportunities deriving from the analysis of market and geopolitical, technological, artistic, sustainability scenarios and for the acquisition, maintenance and construction of talent. This board operates through the continuous analysis of the internal structure and the competitive environment. It is made up of professionals and experts with transversal skills who identify opportunities, formulate a prioritisation of interventions, design and update the implementation paths to translate the strategic vision into reality.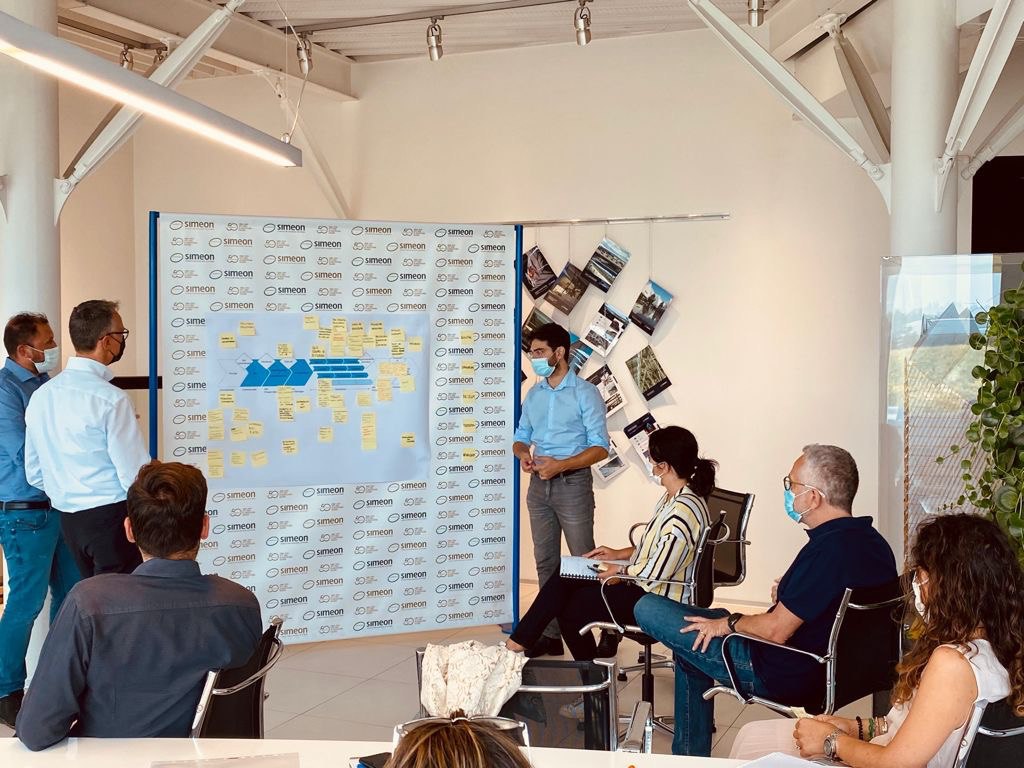 Digitized Value Chain
Creating iconic projects that translate an artistic idea into technical solutions is a complex activity, which requires the constant ability to adapt to unique projects, the ability to proactively identify cutting-edge technical and operational solutions and to respond quickly to the customer and the site while respecting budget limits. Simeon Group believes in the strength of digital technology and tools to respond to these needs and support people to focus on the activities with the greatest added value by having all the information they need. For this reason, a digital thread has been created that, through the management system and cognitive automation tools, allows information to be managed, limiting rework as much as possible and guaranteeing tracking through all phases of the critical ordering path.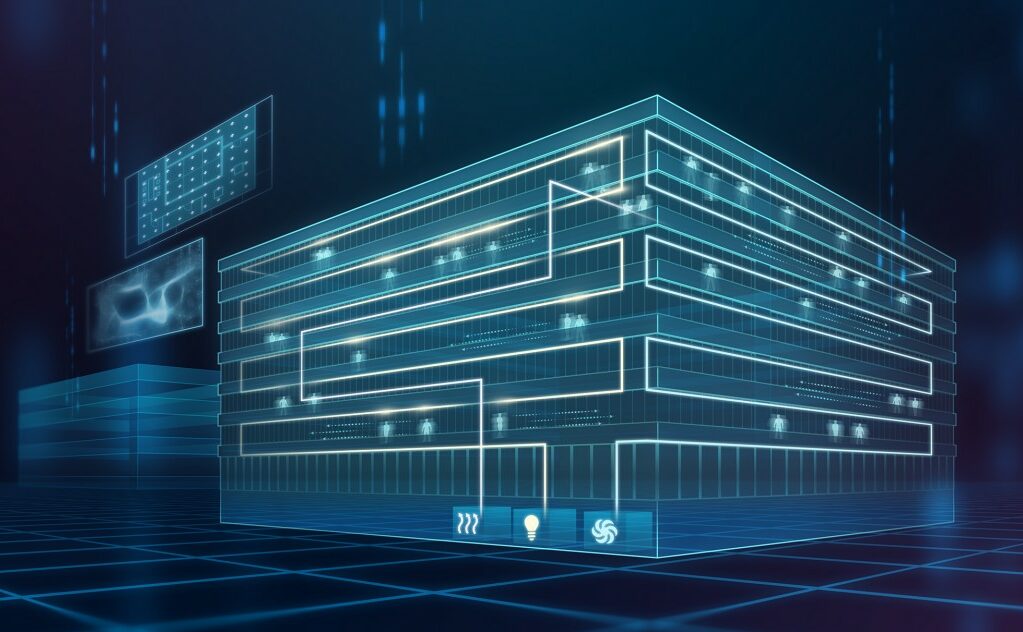 Digital monitoring and risk management
The group's information systems allow you to monitor the progress of a job in real time through its different phases. The data are structured from the beginning and follow a logical, digitized sequence from moment the order is placed until its conclusion. This enables informed management through all critical phases and risk management by proactively identifying problems and their root causes, intervening to mitigate their effects and promoting continuous improvement through the consistent availability of data, their analysis and their usability through real-time interactive representations.