Our in-house laboratory for the certification of façade elements
Production and immediate verification for process efficiency
AEV test, static load, impact and ATEX preparation.
SIMLAB
Fully operational since June 2020 and prepared for testing according to European regulations with adaptation to American standards, our SIMLAB allows you to perform water, air and wind tests for prototypes up to 6 x 8 meters, as well as bag tests, seismic tests and any other type of engineering test.
"[…]The advantage? The possibility of testing the façades near the workshop, guaranteeing high-quality control, as well as timeliness in the adaptation and modification interventions.".
Massimo Colombari – Technical Director
AEV Tests
The certification process is divided into several steps:
assembly phase;
installation phase;
internal pre-test;
official test with the Certifying Body.
The AEV test starts with air resistance checks, , for the façade and the test bench. Once the leaks have been verified and the zero has been established, , the depressed water test continues, , as per EN13830, and then proceeds even under negative pressure, testing the entire sealing system of the façade.
Finally, a wind sequence in positive and negative pressure. The entire test cycle is then repeated and concluded with an increased wind load.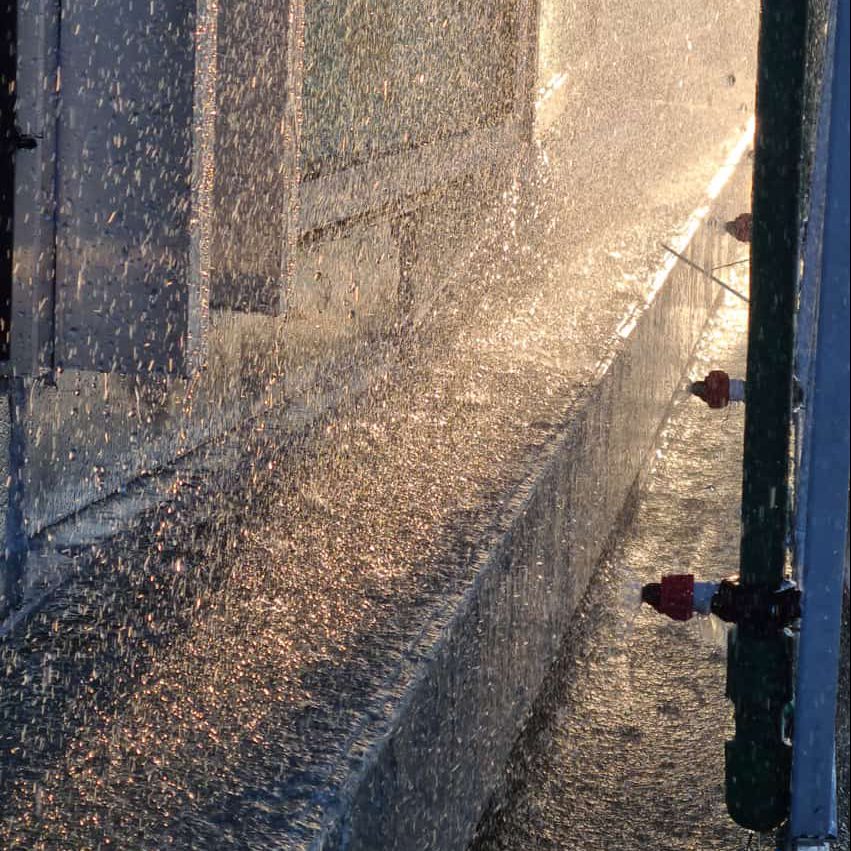 Static load tests
The SIMLAB performs static load tests on the façade upright, metal railing and glass railing, with horizontal load actions towards the outside, inside, and with vertical load action.
During these tests, both for the European and French markets, we comply with the most important regulations concerning:
the regulation of the dimensions of architectural elements that function as garde-corps;
the methods and criteria for carrying out the test;
the parapets made of glass and fixed at the bottom.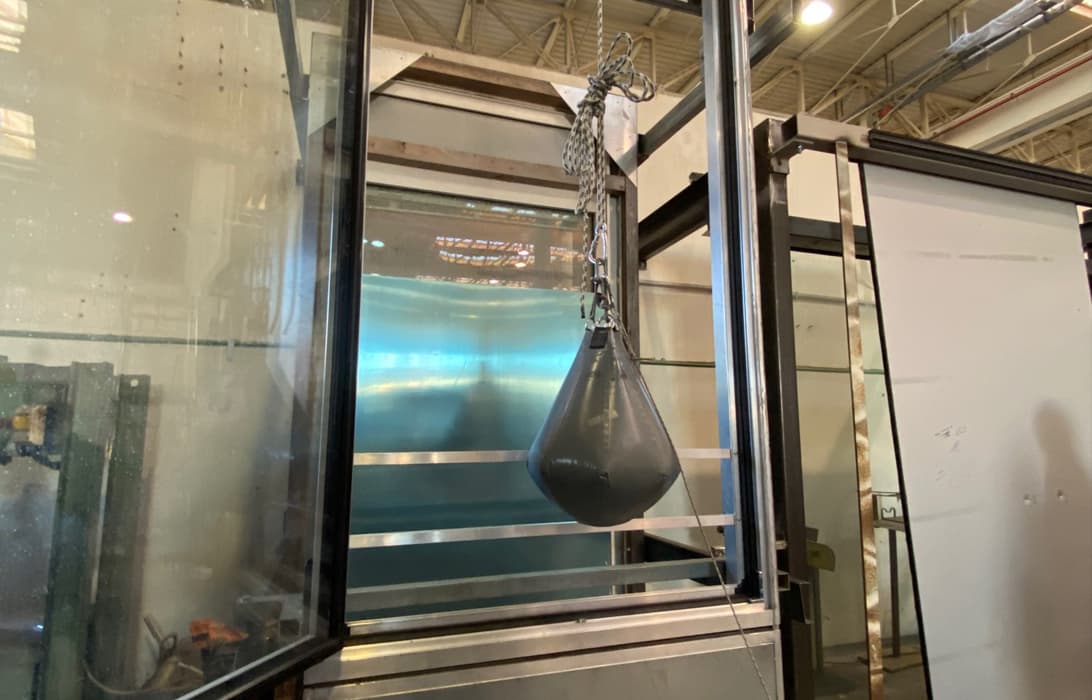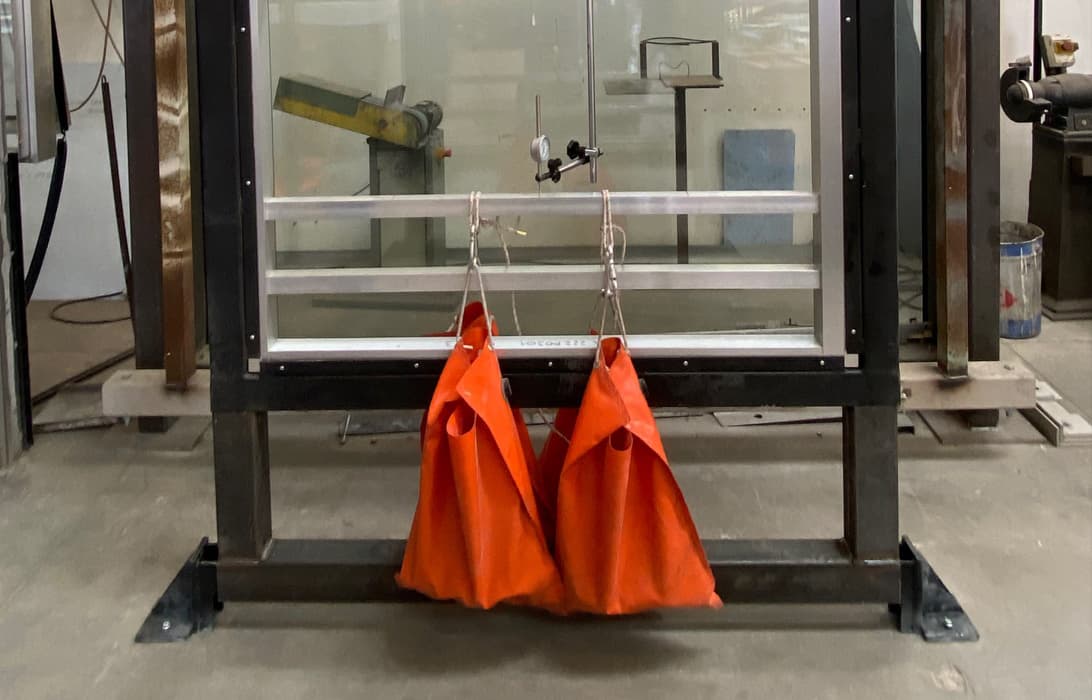 Impact tests
This type of test can be performed on various façade elements: glass, opaque panels, uprights, crossbars, and sheets. Inside the SIMLAB we carry out shock tests with various types of impact bodies: rigid balls, soft bags, and overlapping tyres.
All following the specific regulations regarding:
the principles and methods of the shock tests;
the type of impact test and the acceptability criteria for the different coatings;
the classification of test results on the pendulum with tyre;
the performance requirements related to the pendulum test.